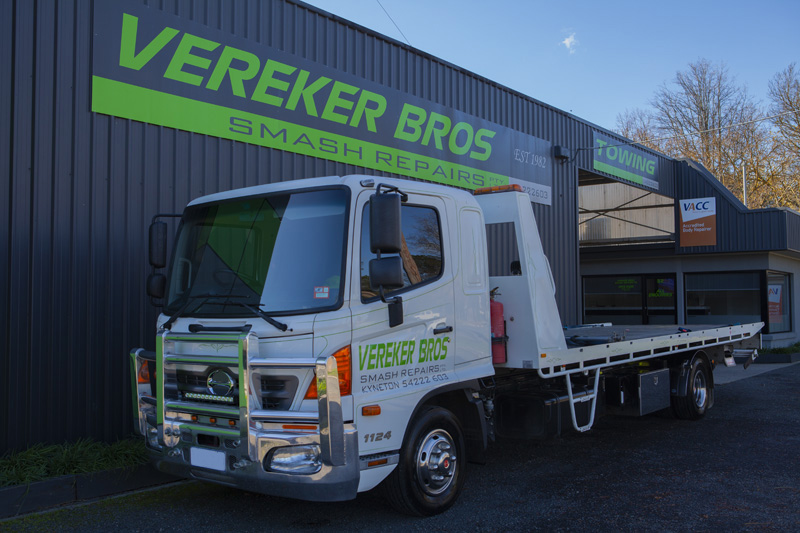 Towing
After an accident, you're often in a state of heightened stress, and not sure where to begin dealing with the situation. 
Luckily, here at Vereker Bros, our skilled tow truck drivers are equipped with Late Model Tiltslide tow trucks that allow them to safely transport your vehicle to our workshop, with no chance of accruing extra damage.
Contact us today!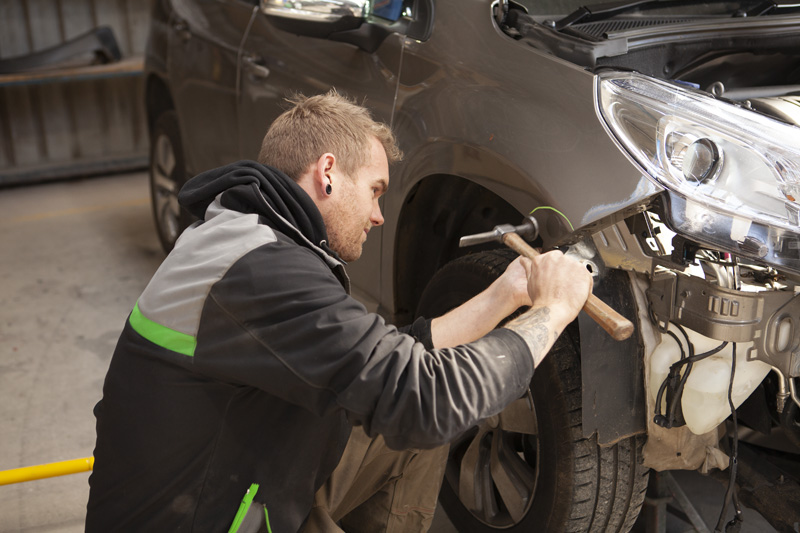 Dent Repairs
No matter how cautious of a driver you are, as long as you share the road with other drivers, at some point, you're going to need some dent repairs.
Whether it's stray shopping trolleys, a careless parking spot neighbour, or even a rock or chip from the road while driving, we all end up with a couple of dents or dings at some point.
Vereker Bros' team of expert panel beaters can repair any and all dents, from light dings to heavy smashes.
Contact us today!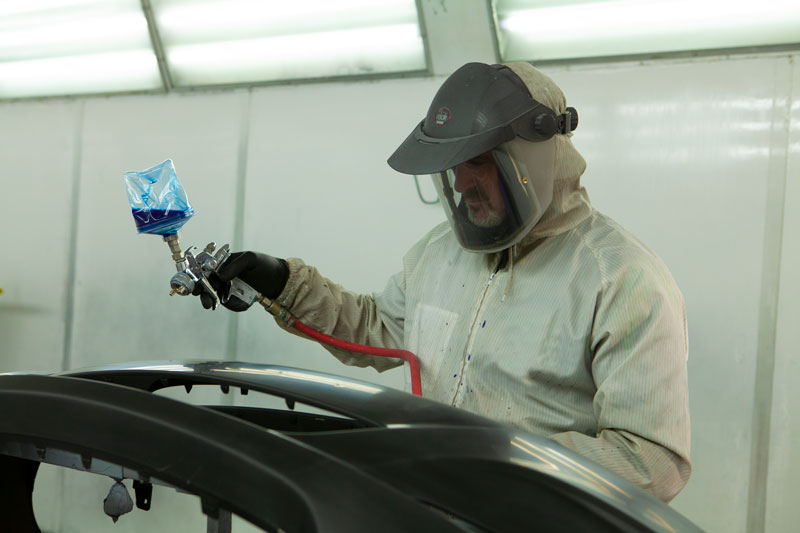 Spray Painting
Our weather is not kind to vehicle paintwork, whether it's rain and hail driving dirt and other impurities into the coat, or the harsh UV rays of the sun fading the vehicle paintwork, it doesn't take long for your paint job to lose its lustre if not cared for properly.
Luckily, here at Vereker Bros, our skilled spray painters are fully equipped with a wide range of Max Meyer Paints to match any colour requirements, and a paint booth to reduce risk of contaminants, achieving a deeper, fuller colour on completion.
Contact us today!